FINALLY! A Real Estate Course that you can take anytime and it's just like watching a movie on Netflix!
Introducing the Ed Klopfer Schools On-Demand Florida Sales and Broker Pre-License Courses!
Since 1993 we've educated over 500,000 students offering a variety of Real Estate courses. Never before, have we been more excited to offer you our premier Florida Sales and Broker Pre-License ON-DEMAND Courses!



Real Estate Education for a Florida Real Estate Career is our Specialty!
Our Instructors are the BEST in the Business!
Classroom , Virtual, On-Demand, & Self Study On-Line, we've got you covered!
Our customer service is unparalleled in the industry. Each of our Student Services Representatives has years of experience and can assist you in your new found real estate career.
Each one of our instructors is a Florida licensed Real Estate Broker. Knowledge of Florida real estate is paramount in helping you with the requirements for passing both the end of course and state examinations.
We offer classroom courses or a full suite of on-line courses. Everything from Real Estate, CAM Licensing, Mortgage Loan Origination, Appraisal and even Home Inspection.

Click here or call us at (800) 370-1570 and within minutes you'll be enrolled and can start your course immediately!
What Does our On-Demand Course Include?
Finally, a course that you take on your own schedule that is recorded in high quality 1080P resolution. Each Course is a complete recording of our renowned (63) Hour Sales Pre-License Classroom course or our (72) Hour Broker Pre-License Classroom Course. .
We will mail you a hardcopy of our textbook and also email you a pre-highlighted copy of the E-Book. We also include additional documents that will help you through the course such as Core Concepts, Math Reviews/Formulas, HUD Statements and Class Highlights.
Take a Look at the Testimonials from our Satisfied Students...
People just like you, who had a great experience at Ed Klopfer Schools!

No More reading text on a screen! This course is incredible! It's just like having a private tutor while I'm taking the course.. This course is packed with helpful, additional study guides. I LOVE IT!!!!
I would highly recommend this School. Jan was very helpful and got me on the right track to get me prepared for the classes. The teachers Joe & Gary were educational and made learning all the boring information FUN!!!
Jan was great at helping me from beginning to end - and even now after being licensed. All instructors were extremely knowledgeable. I felt I could reach out to them with questions outside of class time as well. I would highly recommend the team at Ed Klopfer if you're considering getting into Real Estate.
I passed my state exam on my first attempt. If possible, try to get Joe P. as an instructor. Never a dull moment.
Register NOW for the On-Demand Course to start your exciting career with Ed Klopfer Schools of Real Estate!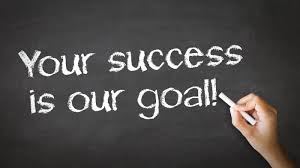 Copyright © Ed Klopfer Schools 2021